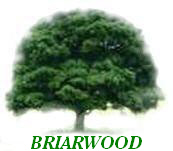 BRIARWOOD CIVIC ASSOCIATION
ARCHITECTURAL REVIEW COMMITTEE
General Information
The Architectural Review Committee (ARC) is responsible for approving all plans from residents prior to any construction, reconstruction, remodeling, alteration or addition to any of their exterior structure, including removal of trees, as staed in the Briarwood Restrictions.
Home owners are encouraged to review the Briarwood Covenants before starting any work on their residence. A link to the Covenants is provided below.
Home owners are responsible for obtaining any County Building/Repair Permits that may be required for their project. For general information on this subject, please visit the below listed link. If you still have questions, it is suggested that you contact the County Planning Department at 843-832-0011.
Home owners are also reminded that they must contact NO-CUTS at 1-800-922-0983 prior to any digging or excavation on the property. There is no charge for this service. They will come out and mark the location of all utility lines for you.
Send your requests to the HOA Contractor, at the following address.
Dorchester Real Estate Services, INC
217 N. Parler Avenue
Post Office Box 116
St. George, SC 29477
843-563-5005
Email: hoa2@dorchestersold.net